Since 1975
we design and manufacture moulds and equipment for the cold deformation of metals
Highly specialized young
team
Products with a high technological content
Ask for advice for your project
We have been a family business on the cold forming market since 1975.
The attachment to the territory of origin, the passionate dedication to our work and the assiduous collaboration of highly qualified personnel, have allowed us to achieve a high specialization and an important recognition in the international arena.
The company has invested continuously since 2007, in correspondence of the first crisis of the sector, to date:
– the new, wider and more efficient Presezzo site, also from an environmental and energy point of view;
– the long path of consulting to achieve important certifications (9001, 14001, 18001 and TS 16949) that have led to a qualification of the activities of Ma-El, encouraging the penetration in new markets and expanding the product range;
– the new ERP system, developed in collaboration with a young group of computer scientists, eager to experiment and experiment in this new challenge.
Foundation of the company by Elvino Mazzoleni.
Certification acquisition 2001:2015
Transfer to the current location in Presezzo with factory in an area of 5500 m2 with strategic location
Acquisition of IATF and ISO 14001 certifications
Creation Ma-El Itd Yantai for Asian market development
New extension of the headquarters that now has 10,000 square meters of surface
Further development of Asian Yantai site with 3500 square meters of surface area and advanced machinery
Turnover 10 million € and 50 employees
Millions of pieces produced annually
Analisi Feasibility
Co-design and analysis Fmea
Study and consulting of customized solutions
From simple mould to complete plant
Production optimization of costs
Geometry analysis and raw material consumption
Series production of stamped parts
Focus on small items and high volumes
Equipment for the deformation of metals
From progressive moulds to transfer equipment
integrated processes
Unique partner for your solutions
We design and manufacture moulds and equipment for the cold deformation of metals assisting the customer along the entire production process from the design, to the realization until the final testing of the mould and we produce directly for the customer deep-drawn components with high added value.
In summary our work consisting in:
Special production of fine blanking
Special production with high technological content
Each of our products has a soul because it has been designed, designed and manufactured with passion, dedication and professionalism, using the best possible technologies and where necessary relying on industry leaders of high value.
Fleet Machinery and equipment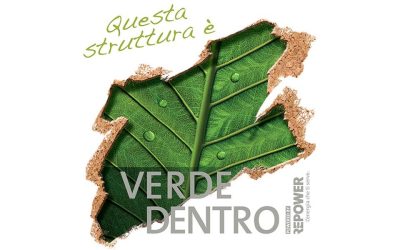 Ma-El has obtained the important Renewable-Energy Certificate of Origin from REPOWER: we are a green structure inside! The certification of energy origin for a company is a document that certifies the origin and type of energy used in business operations. This...
read more